Sciatica Treatment: Should You Try Chiropractic?
Sciatica Treatment: Should You Try Chiropractic?
Written By Back to Health Chiropractic and Massage on January 8, 2019
---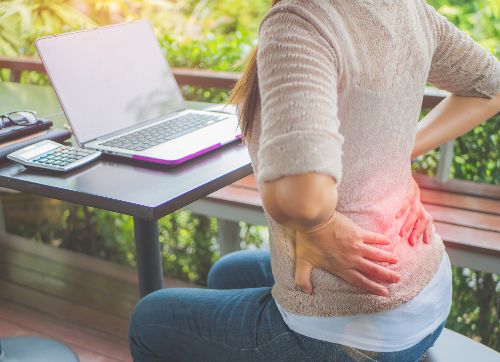 One of the most painful experiences you can have is sciatic nerve pain. The sciatic nerve is the largest and longest nerve in the body, running from the lumbar and sacral areas of the back through the thighs. It sends signals to every part of the lower body: the buttocks, thighs, calves, and feet.
Sciatica impingement can result in pain in the skin and muscles of the lower body. Thankfully, there's an effective sciatica treatment in Vancouver, WA: chiropractic treatment.
---
What Causes Sciatica Issues? Some Common Factors
In order to understand how a chiropractor can offer an effective sciatica treatment, it's important to know what causes this type of pain. Here are some common contributing factors.
Arthritis

Bone spurs

Bulging discs

Degenerative discs in the lumbar region of the back

Pressure on the nerve caused by pregnancy, spinal misalignment, and piriformis syndrome (sciatic nerve entrapment)
Some of these causes simply occur with age, while others are caused by trauma to the back.
---
Why You Should See a Vancouver, WA Chiropractor for Sciatica Treatment
Nerve pain is some of the most intense pain you can have. And because the sciatic nerve is the largest in the body, it's no wonder why impingement of this nerve is so debilitating.
But because the sciatica originates in the lower back, chiropractors can offer a sciatica treatment that actually works. In fact, this is oftentimes the preferred form of treatment.
A chiropractor can gently adjust the spine to eliminate nerve impingement. Additionally, massage therapy can reduce pain, as can specific therapeutic exercises, which your chiropractor can train you to do properly.
Because a pinched nerve is an inflamed nerve, your chiropractor will likely encourage you to include hot and cold compress therapy at home.
---
Choose a Chiropractor Who Will Meet All of Your Needs
How can you find the best chiropractor for your needs? You have to look at what the chiropractor offers. For instance, at Back to Health Chiropractic, you'll have the option to get chiropractic adjustments, as well as massage therapy treatments, both of which can reduce sciatic pain.
You'll also want to take into account what other patients have to say about the practice, particularly those who have the same issues you have. Find a chiropractor that's successfully treated sciatica pain and you'll be on the road to finding relief soon.
If you've been suffering with sciatica pain, we can help! Contact us at 360-253-4285 to schedule a consultation and evaluation. We'll help you on the path to pain-free living.

Posted In: Chiropractic Care Sciatica Treatment