When to See a Chiropractor for Low Back Treatment
When to See a Chiropractor for Low Back Treatment
Written By Back to Health Chiropractic and Massage on December 10, 2018
---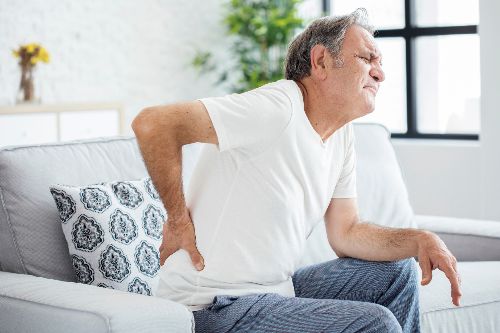 Lower back pain can range from an annoying twinge to chronic, debilitating pain. More and more Americans are suffering from this type of pain, and at earlier ages, too.
According to the National Institute of Neurologic Disorders and Stroke, around 80% of the population experiences low back pain at some point in their lifetime. And of those people, 20% experience chronic lower back pain.
What causes this type of pain? And is there a low back pain treatment in Vancouver, WA that really works?
---
What Causes Lower Back Pain in the First Place?
There are numerous causes of low back pain, the most common being some form of trauma. Falling at work or in the home, a car accident, even pregnancy can lead to lower back pain.
Age can also be a contributing factor, as things like spinal narrowing and arthritis can occur. A sedentary lifestyle can cause lower back pain, too.
How do you know if you need to see a chiropractor? If you experience the following symptoms, contact a chiropractor for a low back pain treatment.
Pain in the lower back and/or legs

Pain that doesn't go away

Difficulty standing or walking

Numbness in the back, legs, or buttocks

Loss of balance

Abdominal pain in addition to back pain
---
Low Back Pain Treatment in Vancouver, WA – How a Chiropractor Can Help
When you're involved in an accident or start experiencing random lower back pain, see your chiropractor right away. Getting an early diagnosis can also reduce your risk of long-term damage.
Your chiropractor will likely want to do some diagnostic tests, like x-rays to get a definitive diagnosis. From there, they'll recommend a low back pain treatment like chiropractic adjustments, massage therapy, heat and cold therapy, and a specialized exercise regimen.
Invest in these treatments and you will start to notice a reduction in your pain quickly.
---
Seeing Your Chiropractor Regularly Can Prevent Low Back Pain
At first, it might not make sense to see your chiropractor unless you're in so much pain that it affects your ability to function normally. Really, though, you should see your chiropractor as soon as you have even a twinge of pain.
If you notice that your back is sore or the muscles feel unusually fatigued, see your chiropractor for a low back pain treatment. You'll experience relief from your painful symptoms and be able to prevent more serious issues down the road.
Have you been experiencing back pain? Contact us to find out more about how chiropractic treatment and massage therapy can help! Give us a call at 360-253-4285.

Posted In: Chiropractic Care Low Back Pain Treatment