5 Healthy Benefits of Massage
5 Healthy Benefits of Massage
Written By Back to Health Chiropractic and Massage on June 2, 2021
---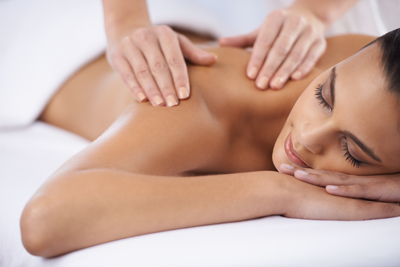 Studies show that massage benefits people of all ages, both manual therapy and deep tissue. As for deciding between the two, it all depends on what your body needs at the moment.
At Back to Health Chiropractic and Massage in Vancouver, we offer both chiropractic and massage due to their synergistic benefits. Here's five ways massage helps your health...
5 Benefits of Massage
Muscle Health

- Tight muscles restrict blood flow and range of motion, which can cascade into other health issues, like muscle cramps. Tightness also leads to knots. Massage helps protect you from all that while providing pain relief.

Pain Reduction

- Whether chronic pain, an injury or a health condition, massage therapy works out related tension so your body can relax and heal.

Stress Relief

- Stress creates full-body tension, often growing acute in specific areas, like the back and neck. One way to lower stress levels is to encourage your body to release relaxation hormones, like oxytocin, and lower cortisol levels, two positive side effects of massage.

Joint Health

- All the time spent sitting in front of a computer is unhealthy for the spine and your joints, causing tightness and loss of flexibility among other issues. Massage can alleviate the pain and stiffness of the desk job life and encourage your joints to stay well lubricated.

Musculoskeletal Conditions

- Deep tissue massage is well backed by research to provide pain relief and promote recovery. Many of our patients find relief from chronic conditions, like sciatica, back pain, fibromyalgia, and so much more.
Get Expert Massage at Back to Health Chiropractic and Massage
Our approach is to get to the root of the problem. Dr. Thomas Saeman has traveled all over this country to seek the best techniques available today to give the best care possible. He puts his heart in every patient entering the office. He loves to teach. If you desire to learn more about health, he has in office lectures on nutrition, exercise, stress relief, toxins of the effects on your body and more.
Dr. Jonathan Sears finds it amazing to be able to help people achieve better health without having to rely on medications. He loves seeing a patient's mindset change and seeing families make the choice together to make a change in their lives. It's always exciting to see patients focus on complete wellness, not just getting out of pain.
Have questions or need to schedule an appointment? Call Back to Health Chiropractic and Massage at (360) 253-4285 or go online and fill out our contact form.

Posted In: Massage Therapy Chiropractic Care