Benefits of Chiropractic Care After a Car Accident
Benefits of Chiropractic Care After a Car Accident
Written By Back to Health Chiropractic and Massage on June 3, 2019
---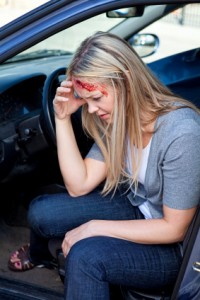 Whether they're caused by cold weather or bad driving, car accidents can result in some nasty injuries.
Your options for treating those injuries are vast, but few offer the wide range of benefits that chiropractic boasts.
To get the best sense of why seeking out an auto injury chiropractor in Vancouver, WA is your best option, here's everything you need to know.
What Can Chiropractic Do for Victims of Car Accidents?
There are many treatments for auto injuries, but here's what makes chiropractic's approach to treatment stand above the rest.
Treatment of Unknown Injuries
Everybody knows that broken bones indicate a need for treatment. However, some conditions caused by a car accident aren't so obvious, such as whiplash.
Whiplash can wreak havoc on your body for weeks before making itself known.
If you visit a chiropractor immediately after a car accident, spinal realignment can pluck out the root cause of whiplash before it gets worse.
Help to Heal the Entire Body
Chiropractic is concerned with the healthy alignment of the spine because it's directly related to the nervous system, which is itself responsible for the functionality of the entire body.
Therefore, by using spinal adjustments to treat your auto accident injuries, you're not simply getting rid of pain, but creating an overall environment in your body that is favorable to self-healing.
Noninvasive Approach
Surgery and drugs have their uses, but they come with a lot of unpleasant side-effects and potential for pain.
On the other hand, chiropractic takes an all-natural, gentle approach to treating injuries. The last thing anyone wants with pain treatment is more pain.
What Now?
If you happen to get in a car accident, chiropractic is the only treatment that can address invisible injuries and strengthen the entire body, all without the unpleasant side-effects of surgery and drugs.
Have you been in a car accident and are interested in chiropractic treatment? Consider making an appointment online or by phone (360-253-4285) with Back to Health Chiropractic & Massage in Vancouver, WA. We'll do everything in our power to replenish your body's full potential.

Posted In: Auto Injury Treatment Chiropractic Care After An Accident