Benefits of Chiropractic Care after a Car Accident
Benefits of Chiropractic Care after a Car Accident
Written By Back to Health Chiropractic and Massage on February 17, 2021
---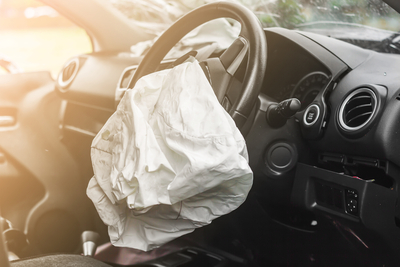 In Washington alone, over 900 serious auto injuries occur every year.
If you were the victim of a car accident, you likely have injuries that need immediate medical attention. Even if you don't suffer a major injury, you should still visit your chiropractor for a comprehensive examination to ensure your body is in good health. Chiropractic care can help you get on the road to recovery if it turns out your muscles, bones, or nerves were damaged in any way.
What are the Most Common Injuries After a Car Accident?
You may not realize it, but some injuries don't surface right after a collision. These internal injuries are only visible a few days or even weeks after an accident. To prevent medical complications from arising, you should make sure you get a medical check-up after the collision, whether you notice you're injured or not.
Some common injuries experienced after car accidents include:
Whiplash
Bone fractures
Herniated or bulging discs
Nerve pain
Muscle pain
Whiplash is at the top of the list and occurs due to the rapid and forceful movement of your neck during the impact. If you leave it untreated, you may suffer long-lasting complications and serious side effects.
A chiropractor can create a treatment plan to treat your whiplash and help you recover from the inside out.
How Can Chiropractic Care Treat My Auto Injury?
Chiropractic care is a viable option to help you recover after a car accident. Chiropractic care can help:
The sooner you begin your treatment, the quicker your body can begin recovering.
Visit a Chiropractor Today
Dr. Thomas Saeman started Back to Health Chiropractic and Massage clinic back in 1996. From the first day, he has offered his patients comprehensive chiropractic care to help them reach their health goals.
Dr. Thomas Saeman D.C., and Dr. Johnathan Sears strive to use chiropractic care to help their patients find relief after they suffer from a car accident injury. The chiropractic care they offer is a noninvasive alternative to the risky surgeries and heavy medications often used to treat a serious auto injury.
Call us at (360) 253-4285 today to book your appointment with a chiropractor and receive comprehensive treatment for your auto injuries.

Posted In: Auto Injury Treatment Whiplash Treatment Chiropractic Care After An Accident Pain and Relief Care Natural Pain Treatment