Can A Chiropractor Help After a Sports Injury?
Can A Chiropractor Help After a Sports Injury?
Written By Back to Health Chiropractic and Massage on April 24, 2020
---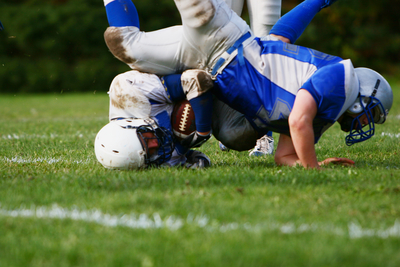 Sports injuries are all too common and can happen to anyone, no matter their age. In fact, according to a report from 2017, sports and recreation-related injuries topped 8.6 million annually – a number that shouldn't be taken lightly. While many recreational and professional athletes turn to their medical professionals for sports injury treatment, chiropractic for sports injuries is becoming increasingly more popular.
Chiropractic for Sports Injury Treatment
Experts estimate that nearly 90% of all world-class athletes use chiropractic for sports injuries and prevention, according to the American Chiropractic Association. When it comes to child athletes, more and more are opting into chiropractic care for sports injury treatment as well.
Not only does chiropractic care help to maintain an athlete's overall health, but it also plays a significant role in:
Assisting in injury repair
Helping to decrease overall injury recovery time
Identifying issues before they become severe problems
Chiropractic Care Provides Several Treatment Methods to Athletes
When it comes to maintaining an athlete's overall health and wellbeing, as well as treating sports injuries, there is no one right method suited for everyone. That is why many athletes who turn to chiropractic for sports injuries combine several treatment methods to create a unique treatment that suits their specific needs.
Sports injury treatment plans for athletes often utilize a combination of chiropractic care, massage therapy and physical therapy to help not only care for the muscular and skeletal structure but to identify any underlying issues that could potentially worsen over time. For instance, a small pain in an athlete's foot could be due to overuse; however, it could also be due to a minor fracture that shows no physical signs of trauma. Only with a combination of treatment options, including x-rays and the methods mentioned earlier, will this underlying issue be found before a full break is discovered.
Sports Injury Treatment with Back to Health Chiropractic and Massage
Child, teen, or adult – it doesn't matter your age. If you are actively taking part in a sport, either recreationally or professionally, you want to know you have a team ready to aid in your sports injury treatment. Chiropractic for sports injuries is an excellent option for those looking for alternative treatment methods, and the team at Back to Health Chiropractic and Massage are waiting to help you.
Whether you're a recreational or professional athlete, our team can help with your sports injury treatment. Schedule your consultation today.

Posted In: Chiropractic Care Injury Recovery Sports Injury