Can Chiropractors Treat Headaches?
Can Chiropractors Treat Headaches?
Written By Back to Health Chiropractic and Massage on March 17, 2021
---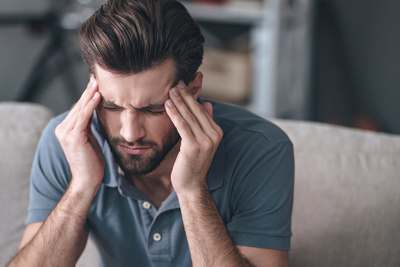 Dealing with constant headaches can take a huge chunk of your energy. Suffering from migraines can make it nearly impossible to carry out basic daily activities.
A chiropractor can get to the root of the problem and help you alleviate your headaches so you have more energy to invest in what you love doing most.
Will Medicine Cure my Headaches?
It's a common misconception that medicine can treat the cause of your headaches. In reality, medication simply numbs the pain and makes it easier to deal with till you receive proper treatment.
If you decide to live off headache medication instead of addressing the root cause of your pain, prolonged usage may cause your body more harm than good. Persistent headaches will keep reoccurring until you find out and treat the root cause.
How Can I Prevent Headaches?
The safest and most effective way to alleviate your headaches is by seeking a medical practitioner's help who can treat the cause and not just the symptoms.
However, you can also try these general rules to reduce your risk of suffering from a headache:
Stay away from noisy and overly-bright areas
Get enough sleep
Exercise moderately – don't overdo it
Eat healthily and try to maintain your blood pressure
Maintain good posture
To find out the root cause of your headache, you should contact a chiropractor who won't only diagnose your pain but will also get the relief you need.
How Can Chiropractic Treatments Get Rid of My Headache?
Chiropractors are trained to offer noninvasive therapies that encourage your body to optimize its functions and heal internally.
When you visit the clinic, your chiropractor will give you a thorough assessment and likely conduct spinal adjustments to cure your headaches. Spinal adjustments can reduce the stress your body is experiencing and minimize inflammation as well.
Apart from spinal adjustments, your chiropractor will advise you on a healthier lifestyle. They may also recommend certain exercises to ensure your headaches don't return.
Visit a Chiropractor Today
Dr. Thomas Saeman, D.C has served his patients with comprehensive chiropractic care since 1996. Using adjustments, massage, and other therapies, he strives to ensure that you are completely pain-free long term.
Contact us online or call us at (360) 253-4285 today to book an appointment with a chiropractor and receive treatment for your headaches.

Posted In: Chiropractic Care Pain and Relief Care Headache Treatment