Chiropractic Care a Drug-Free, Non-Surgical Way to Treat Low Back Pain
Chiropractic Care a Drug-Free, Non-Surgical Way to Treat Low Back Pain
Written By Back to Health Chiropractic and Massage on August 2, 2021
---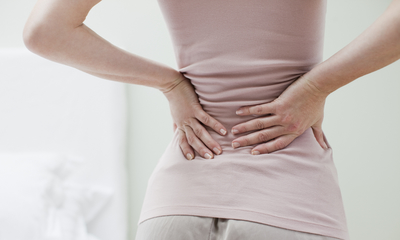 The World Health Organization estimates that low back pain costs up to $200 billion a year in the US (including costs of care and missed work), and it's a leading cause of disability worldwide. In recent years, more and more people are seeking out chiropractic care for low back pain. And they're getting great results.
At Back to Health Chiropractic and Massage in Vancouver, we provide various chiropractic techniques, including non-surgical spinal decompression, shown to help reduce or eliminate back pain.
The Studies on Chiropractic Care and Low Back Pain
A 2018 study evaluated how well chiropractic methods treated low back pain in active-duty military personnel. After six weeks and 12 treatments, soldiers reported:
Improved pain levels

Improved function

Higher satisfaction with treatment

Not needing anywhere near as many pain pills
Adjustments Can Get to the Root of the Low Back Pain Problem
Our chiropractors have a thorough evaluation and diagnostics system to correctly treat low back pain. When the root cause of your pain isn't obvious, we have non-invasive methods of arriving at a proper diagnosis.
When back pain is treated correctly, it reduces pain and inflammation, increases flexibility, and helps restore range of motion. Lower inflammation means less painful pressure on nerves (and pain relief) and more blood flow (and faster healing). And when you're not suffering from back pain, you're a lot happier and healthier overall.
For patients who make good candidates, we utilize non-surgical spinal decompression. Decompression alleviates that pressure, allowing for optimal blood flow. This boosts the healing process, decreases or even eliminates pain, and allows for your spine to get back into alignment.
Get Back Pain Relief in Vancouver
Our approach is to get to the root of the problem. Dr. Thomas Saeman has traveled all over this country to seek the best techniques available today to give the best care possible. He puts his heart in every patient entering the office. He loves to teach. If you desire to learn more about health, he has in office lectures on nutrition, exercise, stress relief, toxins of the effects on your body and more.
Dr. Jonathan Sears finds it amazing to be able to help people achieve better health without having to rely on medications. He loves seeing a patient's mindset change and seeing families make the choice together to make a change in their lives. It's always exciting to see patients focus on complete wellness, not just getting out of pain.
Have questions or need to schedule an appointment? Call Back to Health Chiropractic and Massage at (360) 253-4285 or go online and fill out our contact form.

Posted In: Chiropractic Care Low Back Pain Treatment