Chiropractic Care for Low Back Pain Treatment
Chiropractic Care for Low Back Pain Treatment
Written By Back to Health Chiropractic and Massage on September 22, 2020
---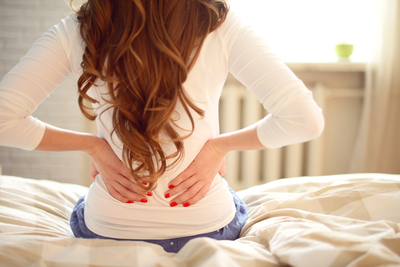 If you live with lower back pain, it can impede your daily quality of life, causing discomfort while you're driving, sleeping, or even just sitting at your desk at work. In fact, this complaint is a leading cause of absenteeism in the U.S. workforce. What's more, Americans are so desperate to relieve their back pain, and they spend upwards of $50 billion per year on treatment.
Chiropractic care is one low back pain treatment that has grown increasingly popular thanks to its non-invasive and effective nature.
The Advantages of Chiropractic Care for Low Back Pain Treatment
Back pain may occur for a variety of reasons, from traumatic sports injuries to inflammatory illnesses like arthritis. Risk factors like obesity, older age, and job-related factors also increase the likelihood of developing lower back pain.
Chiropractic care is an all-natural solution. A qualified chiropractor uses their hands and tools to manipulate the body's musculoskeletal structure. So-called spinal manipulation consists of the application of sudden, controlled force to the joints. This technique is complemented by chiropractic mobilization, slower movement, and stretching of select joints and muscles.
The overall aim of chiropractic care is to promote the healthy alignment of the spine. This alleviates the pressure that improper alignment puts on the surrounding muscles, joints, bones, and connective tissues. Successful treatment restores the spine's structural integrity and minimizes strain on sensitive neurological tissues, alleviating pain, and discomfort.
According to Harvard, a 2018 study showed that patients receiving chiropractic care for lower back pain reported decreased pain, needed less pharmaceutical relief, and experienced an overall improvement in mobility and function. The chiropractic patients were also more satisfied with their treatment overall compared to study patients who underwent alternative treatments, like medication.
Low Back Pain Treatment at Back to Health Chiropractic and Massage
For effective low back pain treatment, put your trust in Back to Health Chiropractic and Massage. Our chiropractic doctors have over 40 years of combined experience. We will conduct a thorough assessment of your needs and craft an individualized plan that fits your lifestyle.
There's no need to let back pain become a regular part of your daily life. Schedule an appointment online or call our office today at (360) 253-4285.

Posted In: Chiropractic Care Low Back Pain Treatment