Get Treated for Auto Injuries with Chiropractic
Get Treated for Auto Injuries with Chiropractic
Written By Back to Health Chiropractic and Massage on July 2, 2021
---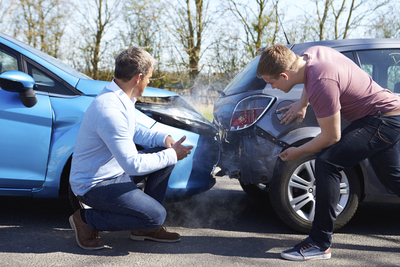 The top two reasons you should be seen after any auto accident are whiplash and concussion. Not only do they take longer to recover from if you delay treatment, they can have lasting consequences when left untreated. There's no such thing as a minor whiplash or concussion, and these two injuries have a habit of surprising people once the symptoms finally set in up to days after the accident.
Our chiropractors at Back to Health Chiropractic and Massage in Vancouver have years of experience treating auto accident injuries and want you to come in and get checked out no matter how small.
4 Ways Chiropractic Care Helps Car Accident Victims
Our chiropractors work to safely restore range of motion and improve physical function. With the amount of power packed into an auto collision, you most likely need an adjustment to restore physiological balance and preserve proper function.
Reduce Inflammation - Inflammation is both friend and foe. It's needed to heal but it can also slow healing. Chiropractic manipulation promotes a positive physiological response that signals your body to calm its inflammatory response. This makes for faster healing.
Reduce Pain - Chiropractic adjustments trigger the release of pain-relieving hormones, including oxytocin, neurotensin and cortisol, which studies show spinal manipulations encourage your body to release.
Reduce Scar Tissue - We don't mean surface scars; we mean scarred muscle tissue under your skin. Muscles and tendons scar up in response to trauma, which can cause pain and stiffness. A chiropractor can use expert techniques to break up scar tissue and promote healing in the affected area.
Preserve Range of Motion - Injury tends to cause your body to stiffen up in an attempt to protect itself from further injury. Both injury and stiffening can pull you out of alignment until a chiropractor performs an adjustment to put everything back in place and ease out the stiffness.
Get Expert Auto Injury Care at Back to Health Chiropractic and Massage
Our approach is to get to the root of the problem. Dr. Thomas Saeman has traveled all over this country to seek the best techniques available today to give the best care possible. He puts his heart in every patient entering the office. He loves to teach. If you desire to learn more about health, he has in office lectures on nutrition, exercise, stress relief, toxins of the effects on your body and more.
Dr. Jonathan Sears finds it amazing to be able to help people achieve better health without having to rely on medications. He loves seeing a patient's mindset change and seeing families make the choice together to make a change in their lives. It's always exciting to see patients focus on complete wellness, not just getting out of pain.
Have questions or need to schedule an appointment? Call Back to Health Chiropractic and Massage at (360) 253-4285 or go online and fill out our contact form.

Posted In: Auto Injury Treatment Whiplash Treatment Chiropractic Care