How Can Massage Therapy Help You?
How Can Massage Therapy Help You?
Written By Back to Health Chiropractic and Massage on July 22, 2020
---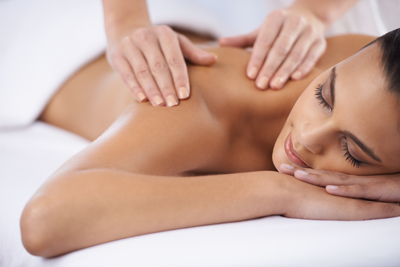 The popularity of massage therapy is on the rise—and for good reason. Numerous studies attest to how this treatment improves health, from alleviating joint pain to reducing symptoms of anxiety and depression. Doctors now also include it as part of the care plan for patients with cancer, fibromyalgia, HIV/AIDS, and more, thanks to its many benefits.
Therapeutic massage also enhances the overall wellbeing of those who are in perfectly good health. Find out how you might benefit below.
The Mechanisms of Massage Therapy
Massage therapy consists of manual manipulation of the soft tissues of the body. The massage therapist uses their fingers, knuckles, or even elbows, to place concentrated pressure on muscles that are sore, tight, or in spasm.
Targeted application is used to pinpoint specific parts of the body. Take lower back pain, for instance. In this case, it's often not the spine itself that is to blame for your symptoms but the surrounding soft tissues, including your muscles and ligaments.
Therapeutic massage has tangible effects in treating your discomfort. Some of the benefits include:
Improves circulation, encouraging increased blood and oxygen flow to damaged or inflamed parts of the body. This speeds healing, for instance, after an athletic injury or auto accident.
Relaxes muscles, decreasing related tightness and soreness and allowing for a greater range of motion.
Boosts endorphin levels, flooding the brain with feel-good neurotransmitters. Endorphins are shown to combat pain and improve symptoms of depression and anxiety.
Such benefits are used to address many common everyday ailments, like lower back pain. A study conducted by researchers at the University of Kentucky and Indiana University showed that patients with persistent pain reported improved symptoms after receiving 10 massage sessions over 12 weeks.
Massage Therapy with Back to Health Chiropractic and Massage
At Back to Health Chiropractic and Massage, we offer massage treatments for a variety of purposes, from reducing stress to combating headaches. Based on your symptoms and desired outcomes, we will create a tailor-made treatment plan suited to your individual needs.
Experience the benefits of massage therapy for yourself. Schedule an appointment today, or call our office at (360) 253-4285.

Posted In: Massage Therapy Chiropractic Care