How Do I Know Which Supplements I Need?
How Do I Know Which Supplements I Need?
Written By Back to Health Chiropractic and Massage on November 4, 2021
---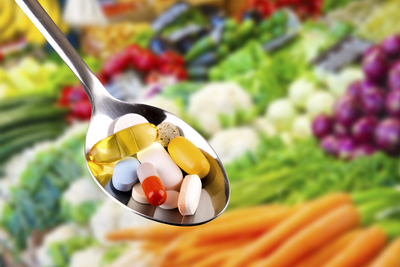 Nearly half of all Americans take nutrition supplements, with most of those individuals relying on a multivitamin supplement. Nutrition supplements provide the essential nutrients that we need for good health. Vitamins and minerals perform many critical functions in the body ranging from immune support to wound healing and many others.
Yet, how can you know if you need to take a nutrition supplement, and which one should you take? Since it's possible to overdose on certain nutrients, it's best to consult a chiropractor about your nutritional needs. During a nutritional counseling appointment, your chiropractor can determine if you may be deficient in certain vitamins and minerals.
Vitamin and Mineral Deficiencies
It's generally preferable to obtain the nutrients you need from food. A varied diet rich in plant-based foods can provide all or nearly all of the nutrients a person needs. Yet, it's not uncommon to be deficient in certain nutrients, whether due to diet or medical issues. Nutrition supplements can bridge the gap and help people achieve better health.
So, how can you tell if you need nutrition supplements for a vitamin or mineral deficiency? Although it's best to speak with a medical professional, such as a chiropractor, you can watch out for the following common signs of deficiencies:
Brittle hair and nails

Cracks in the corners of the mouth

Canker sores

Bleeding gums

Poor night vision

Dandruff and scaly patches on the skin

Hair loss

Red or white bumps on the skin
High-Risk Groups
Even if you don't have any potential signs of a nutritional deficiency, you may still benefit from nutrition supplements if you're in a group that is at a higher risk of deficiencies. These include the following people:
Women who are pregnant or breastfeeding

Patients with medical issues that cause nutrient malabsorption

People with a relatively unvaried diet

Those who follow a vegan or vegetarian diet

People with food allergies

Patients who have undergone bariatric surgery
Your chiropractor can evaluate your typical daily diet and review your medical history to determine if you can benefit from nutrition supplements, and if so, which ones. There is no "one size fits all" approach when it comes to dietary guidance; scheduling a nutritional counseling appointment is the best way to find out about your unique needs.
Nutritional Counseling in Vancouver, WA
At Back to Health Chiropractic and Massage, we're pleased to provide extensive nutritional counseling services to our clients because it's our mission to help you live life healthier. Chiropractic and massage therapy are both rooted in a whole-person approach that strives to optimize overall wellness. Our experienced staff strives to correct the underlying imbalance or deficiency, rather than simply masking the symptoms.
Dr. Tom Saeman, D.C., and Dr. Jon Sears, D.C. both offer personalized nutritional guidance, along with high-quality supplements for all types of deficiencies. We'll discuss your current nutritional status, explore your health goals and needs, and put together a personalized plan that works for you, which may include nutrition supplements if needed.
Call our office in Vancouver, WA at (360) 253-4285 to request a nutritional counseling appointment.

Posted In: Chiropractic Care Supplements Vitamins