Is Deep Tissue Massage Right for Me?
Is Deep Tissue Massage Right for Me?
Written By Back to Health Chiropractic and Massage on October 4, 2021
---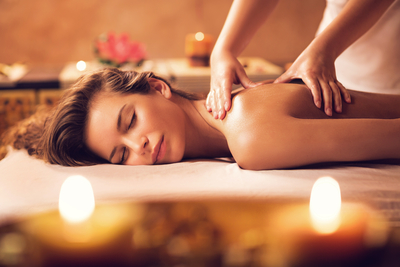 A deep tissue massage involves applying firm pressure in slow strokes to address problems with the deeper layers of muscle and connective tissue. It's particularly helpful for people who suffer from soft tissue tension, scar tissue and adhesions, sports injuries, or chronic pain. Virtually everyone can benefit from deep tissue massage, ranging from athletes to expecting moms to construction laborers.
Signs Deep Tissue Massage Is Right for You
Deep tissue massage can support everyone's overall health, but it can be particularly helpful for you if any of the following apply:
You suffer from chronic pain.
Deep tissue massage is effective at relieving chronic pain and related symptoms caused by a wide range of injuries and disorders. For example, one study found this massage technique to effectively relieve persistently disabling neck pain. Deep tissue massage can also help patients with chronic pain caused by conditions such as arthritis, fibromyalgia, and sciatica.
You suffer from acute pain.
Everyone experiences episodes of acute pain now and then. Perhaps you threw out your back while moving a couch, for example. Or, during the winter, perhaps you shoveled out your driveway or sidewalk and got some aches and pains. A deep tissue massage can accelerate your recovery.
You are pregnant.
This massage technique is popular among expecting moms, as back pain is quite common during pregnancy. If you receive regular deep tissue massages throughout your pregnancy, the relief of back pain can even help you sleep better.
You have a sports injury.
Amateur and pro athletes alike turn to deep tissue massage for help recovering from tough workouts and from injuries. This massage technique relieves pain, improves blood circulation (which supports healing), and enhances range of motion.
You struggle with anxiety or depression.
All types of massage therapy, including deep tissue massage are helpful for people with mental health issues such as anxiety and depression. This is because massage therapy causes the decline of cortisol (the stress hormone) and the increase of "feel-good" hormones like serotonin and dopamine.
Tips for Getting a Deep Tissue Massage
Deep tissue massage does require the use of pressure that is more firm than other types of massage. Because of this, your muscles may feel a little sore afterward, similar to how they would feel after a workout. Don't let this discourage you from getting a massage, however. Massage therapists readily adapt their techniques and the intensity of the pressure to suit each client. Don't hesitate to communicate your preferences before and throughout each session.
It's also helpful to drink plenty of water before and after your appointment. Muscles that are well-hydrated tend to respond better to this massage technique, and you are less likely to feel sore afterward.
Deep Tissue Massage in Vancouver, WA
The massage therapists at Back to Health Chiropractic and Massage are skilled professionals who use a variety of techniques, including deep tissue massage. We pride ourselves on open communication with our clients, and will customize each session to suit your needs and preferences.
Your health and comfort are our highest priorities. Call (360) 253-4285 to schedule an appointment. Our friendly staff in Vancouver, WA looks forward to helping you enjoy better health!

Posted In: Massage Therapy Chiropractic Care Stress