Sports Therapy for Every Type of Athlete
Sports Therapy for Every Type of Athlete
Written By Back to Health Chiropractic and Massage on September 2, 2021
---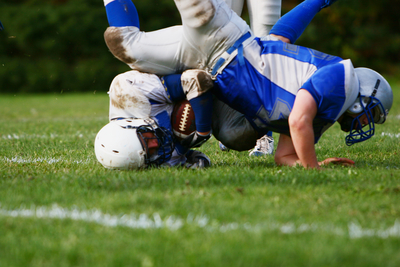 The beautiful city of Vancouver, Washington is a haven for athletes, with all sorts of hiking and biking trails, and many other opportunities for training for peak performance. At Back to Health Chiropractic and Massage, we're pleased to offer a range of sports therapy services that are fully customizable to suit every athlete's needs. Whether you're healing from an injury or recovering from a tough training program, our skilled and experienced providers can help.
Common Sports-Related Issues We Treat
Our chiropractors and massage therapists routinely work with all types of athletes. Whether you're a pro, an amateur, or a weekend warrior, we want to help you reach optimal performance through better wellness. Some of the sports-related issues we commonly treat include the following:
Workout recovery: Chiropractic and massage therapy are both effective treatment modalities for athletes recovering from tough workouts.
Generalized pain: Aches and pains happen when you're an athlete. If you're experiencing pain while running, rowing, or doing any other sport, our experienced team wants to help.
Sprains and strains: Sprained ligaments and strained muscles or tendons are common among all types of athletes. They often affect the knees, wrists, and ankles.
Knee injuries: From runner's knee to tendinitis and beyond, our team works on a range of knee injuries.
These are just a few examples of the issues that can benefit from our sports therapy techniques.
Sports Therapy Options for Athletes
We offer a complete spectrum of sports therapy treatments for athletes. Explore our chiropractic and massage therapy services below:
Chiropractic
Spinal adjustments: The cornerstone of chiropractic care, spinal adjustments involve the application of precise, gentle pressure to correct subluxations (improper positioning/functioning of the vertebrae).
Extremity adjustments: Contrary to popular belief, the bones of the spine are not the only ones chiropractors can adjust. We also offer extremity adjustments, which is the realignment and rehabilitation of extremities to restore proper function, strength, and range of motion. An extremity adjustment is applicable to any bone not in the spine, including the hips, shoulders, hands, and elbows.
Therapeutic stretches and exercises: Physical rehabilitation is important for athletes both as a preventive and a curative.
Diet and nutritional counseling: Athletes need to give their bodies the proper fuel in order to perform at their best. Our chiropractors design personalized nutrition programs.
Massage Therapy
Massage therapy eases sore muscles, improves circulation, supports the healing process, and aids in recovery from injuries. It also prevents or reduces scar tissue and adhesions, which is particularly important for athletes recovering from surgery or injury. Some of our massage therapy techniques are as follows:
Sports massage
Deep tissue massage
Trigger point therapy
Myofascial release
We also offer kinesiology taping, which improves mobility, relieves pain, and speeds recovery.
Sports Therapy in Vancouver, WA
The chiropractors and massage therapists at Back to Health Chiropractic and Massage have years of experience helping athletes achieve peak performance.
As the top place to go for sports therapy in Vancouver, WA, we're pleased to offer a full range of services designed to accelerate healing and optimize wellness. Call (360) 253-4285 to request an appointment with our friendly staff.

Posted In: Chiropractic Care Sports Injury