Top 5 Benefits of Taking Turmeric Daily
Top 5 Benefits of Taking Turmeric Daily
Written By Back to Health Chiropractic and Massage on August 2, 2019
---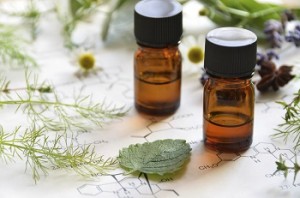 With so many herbs and supplements on the market, it can be difficult to parse the real thing from the snake oil. Judging by its proven benefits, Turmeric is the real thing.
Here are five of the most notable benefits that come with daily uses of Turmeric.
What Can Turmeric Do for You?
Turmeric actually has many medicinal bonuses, in addition to tasting good.
Anti-Inflammatory
Inflammation can occur in several areas of the body, including the eyes, the bowels, and the mouth. Turmeric's anti-inflammatory properties are so powerful, they've been shown to match the effectiveness of prescription drugs.
Lowers Risk of Brain Disease
Brain diseases can arise due to a deficiency in the hormone, BDNF. Thankfully, Turmeric can increase the levels of this hormone in the brain, thereby decreasing the chance of brain disease.
Lowers Risk of Heart Disease
While many factors go into heart disease, Turmeric can act as a prevention measure, due to its ability to improve the functionality of the endothelium. A dysfunctional endothelium can cause blood clots and high blood pressure, which are directly linked to heart disease.
Can Help Prevent Cancer
Interestingly, research has shown that Turmeric can play a role in preventing colon cancer and prostate cancer. For the latter, it's recommended that Turmeric be consumed with broccoli powder, green tea extract, and pomegranate powder.
Increases the Antioxidant Capacity
Free radicals are molecules that can wreak havoc on your body's fatty acids, DNA, and proteins. Turmeric comes to the rescue by providing your body with an abundance of antioxidants, the natural nemesis of free radicals.
A Daily Intake of Turmeric Can Have Big Results
Taking a daily dose of Turmeric can strengthen your body on a variety of levels. Next time you visit your chiropractor in Vancouver, WA, ask him about Turmeric and if it's right for you.
Would you like to learn more about Turmeric before taking it? Consider making an appointment online or by phone (360-253-4285) with Back to Health Chiropractic & Massage in Vancouver, WA. Education is as much our mission as bodily healing.

Posted In: Chiropractic Care Supplements